Want to improve your sewing game and make DIY sewing projects easier? Learn these cool sewing tip and tricks and go from beginner to expert seamstress in no time.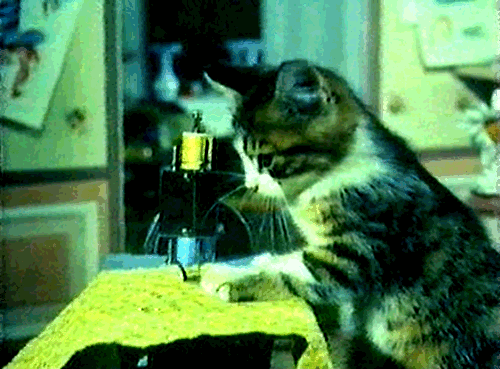 Fork it
Andrea's Notebook has this amazing trick for those troublesome pleats. Did you know you can get perfectly even pleats with something as simple as a fork?
Cut and rip
Make It Love It says to quickly cut fabric snip into the fabric and rip the fabric apart by pulling apart both sides. This will also help you to find the grain of the fabric.
No fuss needle threading
Tired of trying over and over to thread a needle with a limp piece of thread and no success? Sweet Red Poppy suggests spraying the tip of your thread with hairspray to quickly thread a needle.
Goodbye bent pins
Say no to bent and ruined pins! Make It Love It suggests poking the pins into a bar of soap to straighten them out.
Pipe cleaners for that professional clean
It's also important to clean your machine regularly to keep it operating properly. According to Tuesday Stitches pipe cleaners cut and tucked into coffee stirrers are perfect for brushing debris from your machine.
Nail polish to the rescue
Clear nail polish will do wonders for those pesky buttons that love to unravel. Life Hacker.com suggests a coat of clear nail polish to keep the thread from unravelling and keep your buttons in place for much longer.
Zip it with ease
On her blog, Nancy Zieman shares some interesting tricks for dealing with zippers. She suggests sewing right along the edge where you want the zipper to be eventually. Remember to sew so that your seam allowances stay the same as the rest of the garment. Press the seam open, ironing the seam allowance back against the wrong side of the project. Install the zipper in its closed position. Position the top of the zipper so the pull is just above the top line of the garment.
Use 2 pencils for that perfect seam
While you are tracing the pattern onto tracing paper, Sew McCool suggests using two pencils instead of one. All you have to do is secure them together with a rubber band. Trace with the inside pencil, and the outside pencil will draw your seam allowance.
Bias those edges
Craftsy.com suggests using bias tape to finish off raw edges. With a little bit of practice, you can use bias tape to finish off even armholes. Bias tape is an elegant way to finish your clothes, and it's a great opportunity to add an accent colour to your garment.
Do you have other sewing hacks? Share with us in the comments section below.